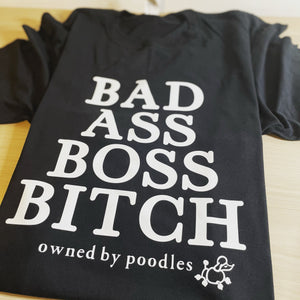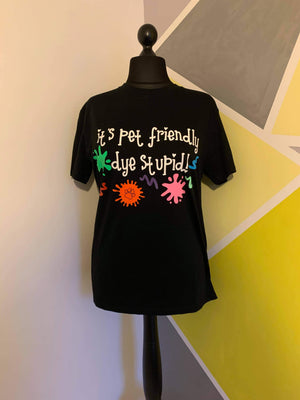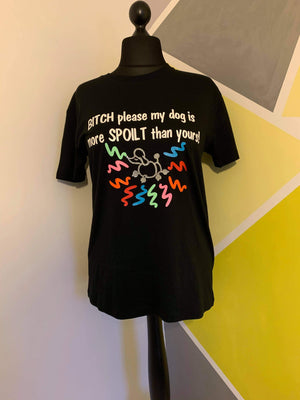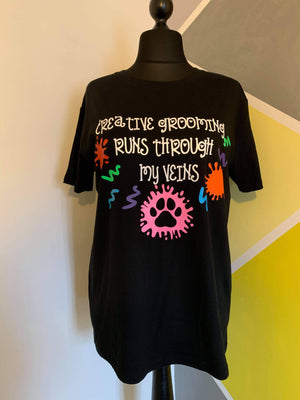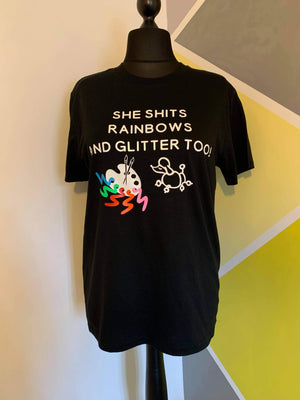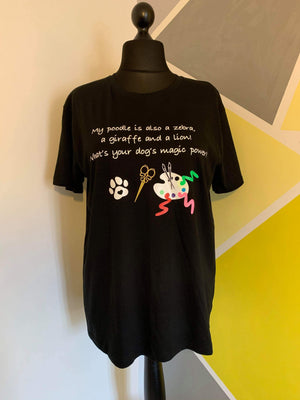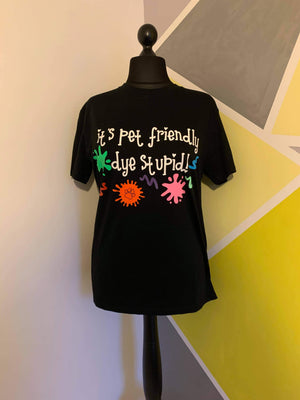 Unique Custom Made Creative Grooming T-shirt size medium
SIZE MEDIUM

When words just simply aren't enough and education is lacking just wear it proud like all the fun coloured dogs do with their beautiful colours.
These Creative Grooming T-shirt are like nothing else on the market!
We think every creative groomer should be proud of being a talented creative groomer so we're thrilled to present to you there fabulous works of art.
  Please note: some of these colours may vary but the style will remain the same. 
Available in sizes small, medium, large, extra large and extra extra large.
Do not shrink in the wash. Size well.
They are a super soft style ringspun 100% cotton.