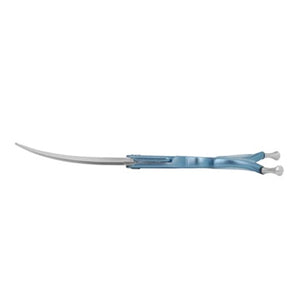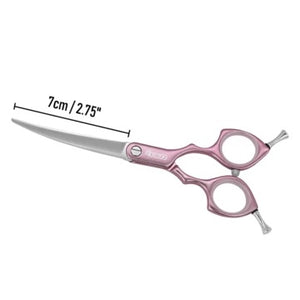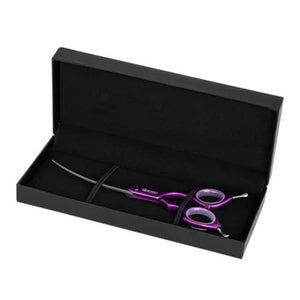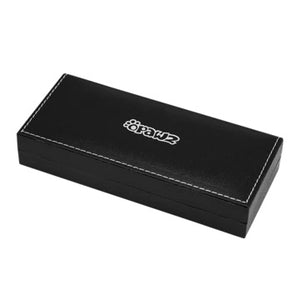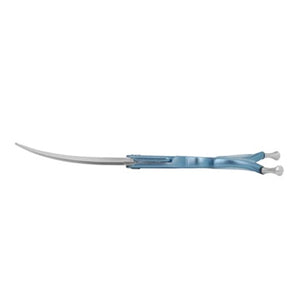 STUNNING 6.5 inch 30° curved Asian Scissors by Opawz
The Secret Shear of Asian Grooming!
Made in Taiwan. Special Asian style grooming designed by Japanese 440 C stainless steel sharp edges and light aluminum handles which brings effective enjoyable grooming experience, easily achieve round head, round muzzles and round ears style look without effort.


For Groomers:

A must-have for all groomers! Long-lasting, extra sharpen edges with light  aluminium handles, saves time and effort!
Perfect for cutting around the face area, easily trim to achieve Asian grooming style.
Effectively and effortlessly creates round poodle top knots, pom poms, by using only half the time needed.
highly recommended by some of the top professionals in Asian fusion grooming.
The most superb curve. 
For Pet Owners:
Great for trimming mouth, ears and eyes area.
Easy to trim around the paws.
Care Instructions:
Wipe clean with a soft and dry cloth.
keep oiled for best care.
CAUTION
Keep out of the reach of children and pets.
Avoid dropping from heights.
For use with dogs and trimming furs only.
| | |
| --- | --- |
| Shear Weight | 31.9 g |
| Packing Weight | 171 g |
| Length | 6.5 inch |
| Degree | 30° |
| Material | Japanese 440 C Stainless Steel edges and Aluminum handle |