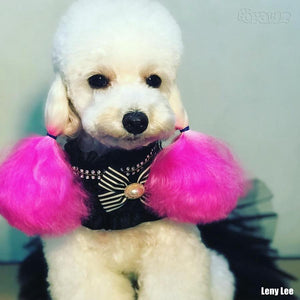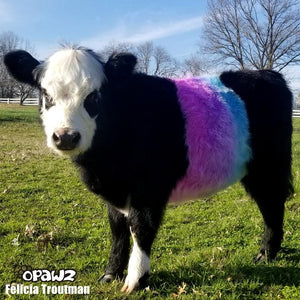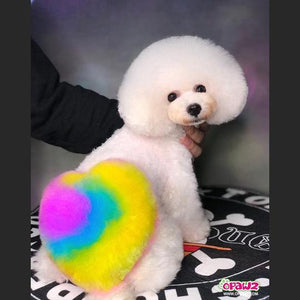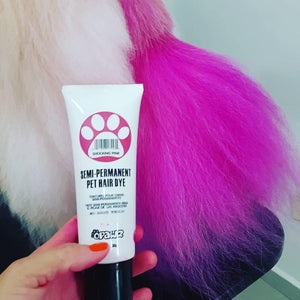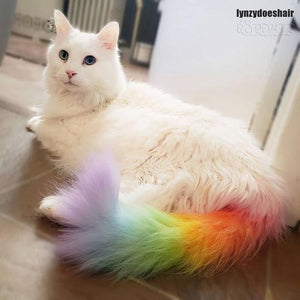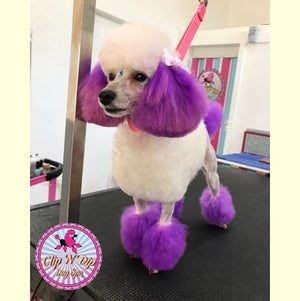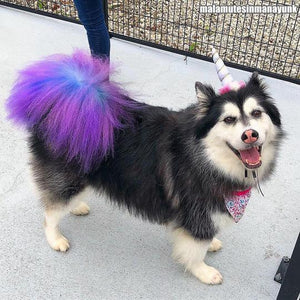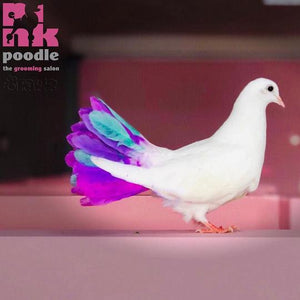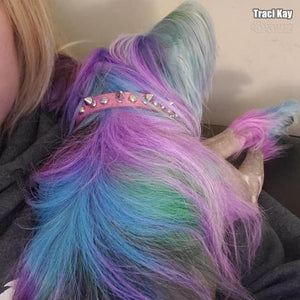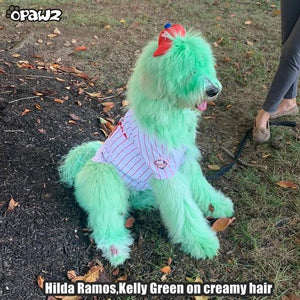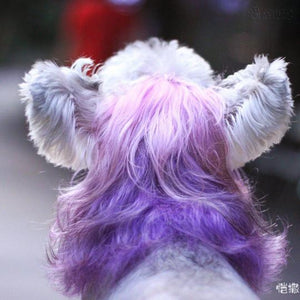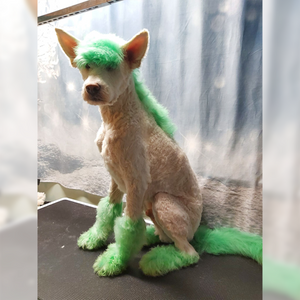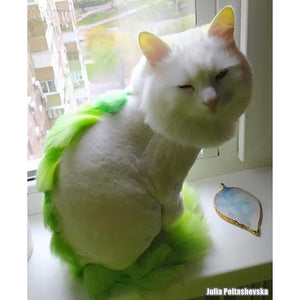 Semi Permanent Pet Safe Hair Colour 150g
Volume: 5.3 oz. (150 g)
Please be aware that the Shocking Pink and Dahlia Purple may last longer than other Semi-Permanent colors.
Opaws non-toxic and gentle semi-permanent colours for pets.
Give your pet an exquisite and superior coloring result with no long-term commitment.
Non-toxic and gentle, gradually washes away in around 8 washes.
Play around with the colours and try out different combinations.
Coloring results may vary with coat type and breed. Contains no ammonia or peroxide.
Best suitable for White-haired coat type.
Give your pet an exquisite and superior coloring results in just 20 minutes.
Colours will last longer for fine and soft-haired coat type pet such as Bichon and Poodle, which colour dyes will fade and wash away around 8 washes.
For wire-haired coat type colors will wash away more quickly.
Colours will vary depending upon the hair colour it's self for the light brown & light gray-haired coat type.
Not suggested using on the dark-haired coat type as there will only be a subtle tint if noticeable at all. 
No off-putting smell.
Safe to use on cats and horse 
 DIRECTIONS
Ready to use.
Shampoo and blow-dry first to prep the coat is dirty and oily without using conditioner.
Apply evenly on the desired coat area and leave it on for 20 minutes.
Rinse until water runs clear and dry after.
CAUTION
Do not use on pets that have sensitive, irritated or damaged skin.
Do not allow the pet to lick.
Do not contact with eyes and mouth. If it happens, rinse immediately with plenty of water for 15 minutes.
If an allergic reaction happens, discontinue use immediately and consult a veterinarian.