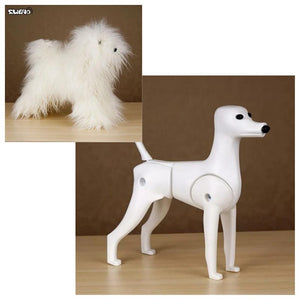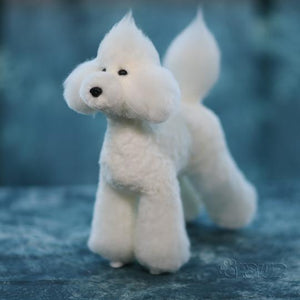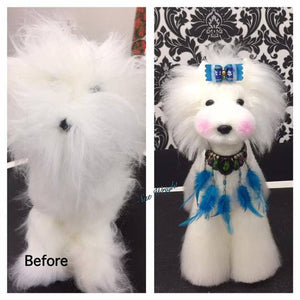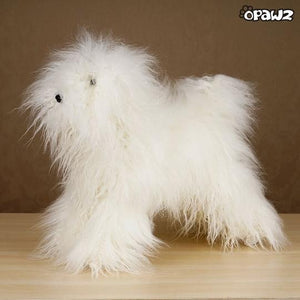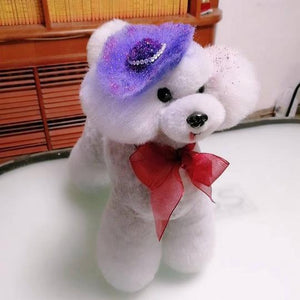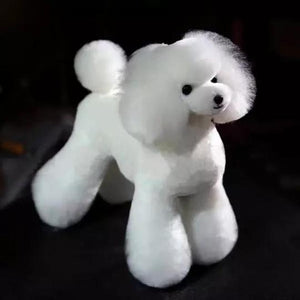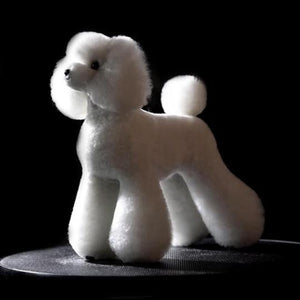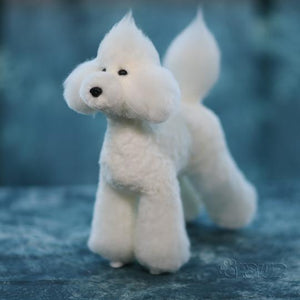 Practice Model Dog by Opawz
The toy poodle pack includes:
1 x Toy Poodle Model Dog
1 x High-Density Toy Poodle Wholebody Dog Wig - White
Features:
Similar toy poodle size, realistic style poodle.
Move-able tail and legs.
The stable frame material used - plastics.
Dog Wig Features:
The high wig density is suitable for grooming competition practice or replacing real dog in grooming competition. If you need to straighten the wig, you can wash it with warm water and shampoo like a real dog.

Made of soft and smooth synthetic fiber material, providing a realistic trim experience.
Specially designed for grooming school training and groomer scissoring practice.
The material is very similar to the real dog hair, which provides perfect protection to grooming scissors.
A good way for displaying grooming skills including trimming and coloring (only for temporary coloring products such as glitter gels, chalks, color pastes, paint pens, blow pens etc.) 
Please note- some wig colours may vary slightly.