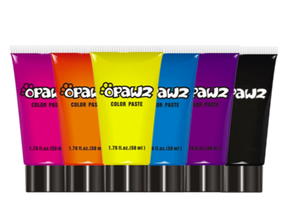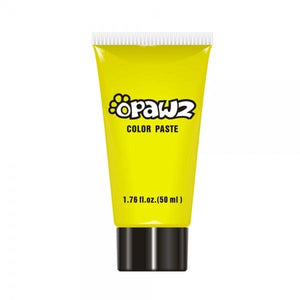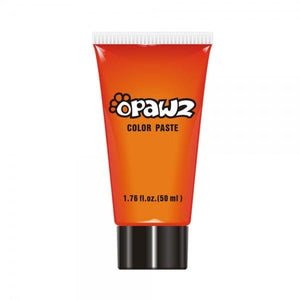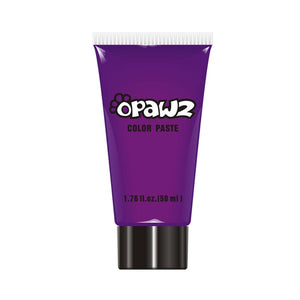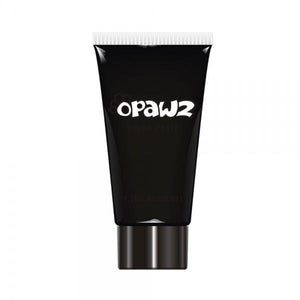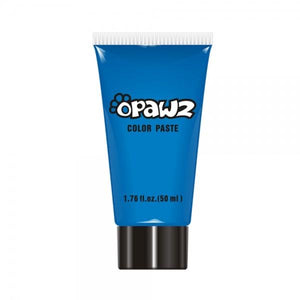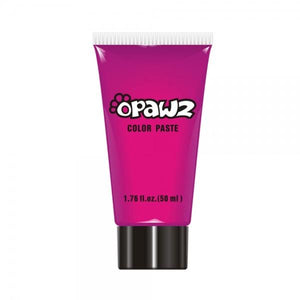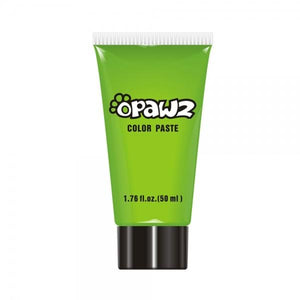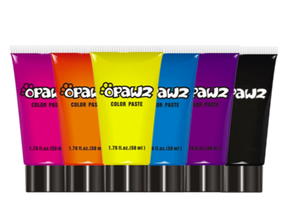 Opawz Colour Paste
Volume: 50 ml
Opaws Color Paste is an instant and temporary way to add colour to your pet's hair. Non-toxic and saturated colour can turn your pet's hair to any and all colours of the rainbow! Comes out with just 1-2 washes.

Great for highlights and detailed design work. It's the perfect way to experiment with funky strands before the commitment of a permanent dye job. Works best on light coats. When coloring dark coats, we recommend applying a white base like chalk to cover the coat before applying the colour paste. All colours can be mixed with each other according to your preference.
Direction:
Place on fingers or brushes and apply evenly to a finished coat.
Comb through and blow dry with warm air.
CAUTION
Avoid using around eyes and mouth.
If an allergic reaction occurs, discontinue use immediately and consult a veterinarian.