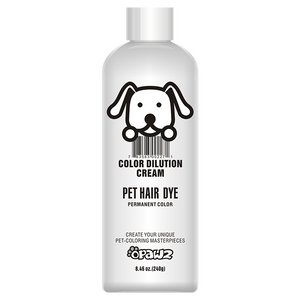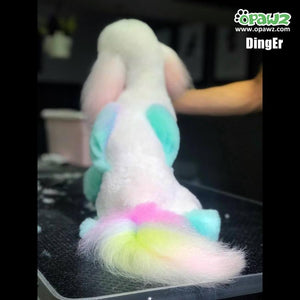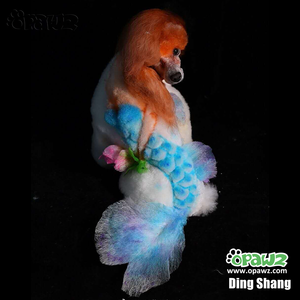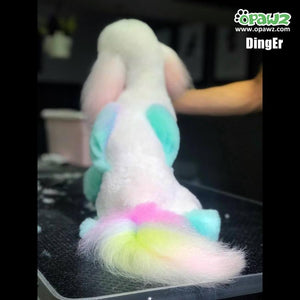 Opawz Colour Dilution Cream
Opawz Colour Dilution Cream is an innovative formula which helps to create numerous wonderful colours when mixed with Opawz pet hair dyes. Wide choice of colour a to help create the most unique pet-grooming masterpieces.
Direction:
Shampoo and towel dry firstly to prepare the dogs coat.
Shake well before you open the bottle. Measure out the ratio you require, and mix thoroughly.
 Apply evenly on the desired coat area and leave it on for 10-20 minutes.
Rinse and dry and style as usual.
Note:
Be sure to stir well with a brush before use.
For coloring limited areas, such as ears or tails, you can apply to dry hair.
Results may vary depending on application strength and each individual dogs coats.
Colouring results may vary with coat type and breed.
CAUTION
Don't use on dogs under 6 months.
Cannot use on cats.
Do not use on dogs that have sensitive, irritated or damaged skin.
Do not allow the dog to lick. Avoid contact with eyes and mouth. If it happens, rinse immediately with plenty of water for 15 minutes.
If an allergic reaction happens, discontinue use immediately and consult a veterinarian.
If the dog is the first time to use Opawz Dog Hair Dye, a 48 hours test on a small area before applying.
Volume: 8.46 oz./240g