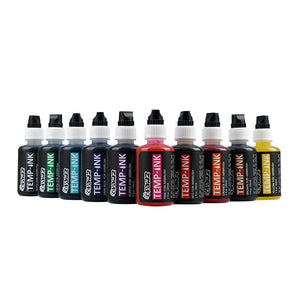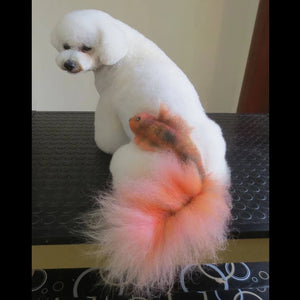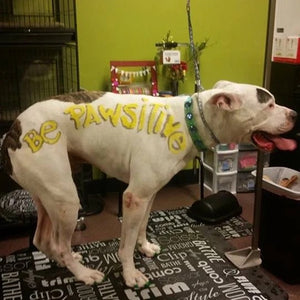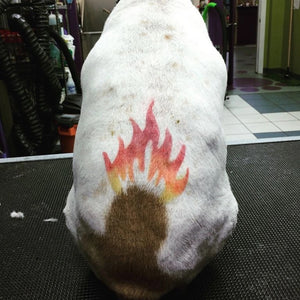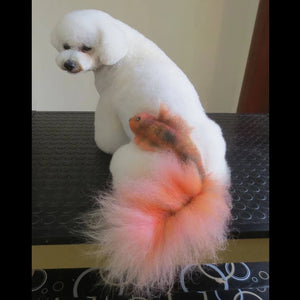 Opawz Airbrush Inks
New and improved formula!
Volume: 1 Fl.oz. (30ml)
Opawz Temp Ink is specifically designed to be used with an airbrush machine.
This product has been adapted and is safe to use on a pets coat. It is highly unlikely to cause any damage or allergic reactions to pets. The colors are bright, quick to dry, and washes off in 1-3 washes.
Colors in 1 set: Red, Pink, Purple, Yellow, Orange, Green, Dark Blue, Blue, Brown, and Black.
It is ALWAYS recommended to do a 48 hour patch test before any new colour application on a dog. This should be in the groin, armpit or behind the ear 48 hours prior to any colour application!
Directions
Shake well for at least 20 seconds.
Open and drop into the airbrush machine directly.
Do not allow coat to touch water after using the inks to avoid color fade or colour run.
Cover lid after each use to ensure the ink does not dry out and affect the product.
CAUTION
Do not contact with pet's eyes or mouth. If it happens, rinse thoroughly with water.
Keep out of reach of children.
keep out of direct sunlight and heat.