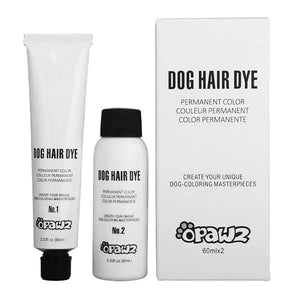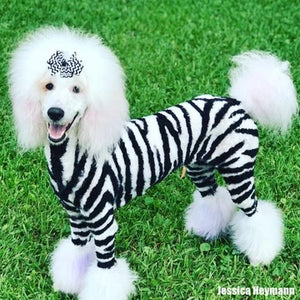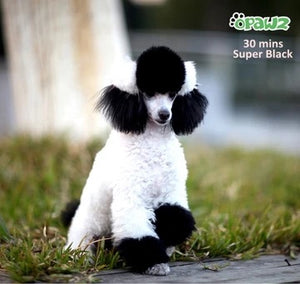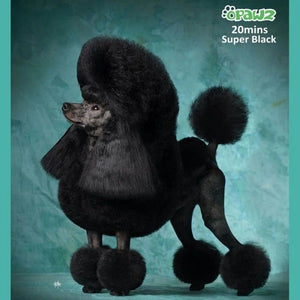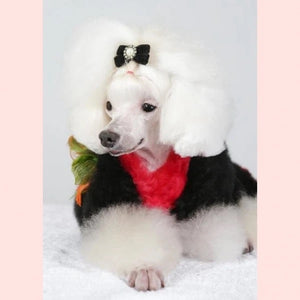 Opawz Super Black, the truest black designed for pets!
Want a true black color? 
Opawz Super Black rocks it!
AMMONIA-FREE!
Safe for pets with Ammonia-free formula. 
PROFESSIONAL USE ONLY.
Long-lasting permanent colour specially formulated for dog and horse.
Provides clean strong, fashionable and unique colour results.
Direction
Shampoo and blow-dry.
Mix well the No.1 with No. 2 with a ratio of 1:1.
Apply the mixture on the coat and leave for 20-30 minutes.
Rinse and dry after.
Tip
The paste is milky white after mixing, and will gradually turn black after oxidation.
You should apply the paste immediately after mixing No.1 & No. 2, once the paste has turned black, the colouring result will be not as good as expected if the dye is over oxidised. If product if left mixed for longer than 30-45 minuets it should be disposed of not used, It may not come out as a true true black. If you need more remix a small amount at a time.
Note
Be sure to stir it well with a brush before use.
For coloring limited areas, such as ears or tails, you may apply to dry fur.
Results may vary depending on application strength and individual pet's coat.
Colouring results may vary with coat type and breed.
Safe for pets over 6 months old.
CAUTION
Not recommended for use on pets under 6 months.
Not recommended for use on cats.
Do not use on pets with sensitive, irritated, or damaged skin.
Do not allow pets to lick.
Avoid contact skin directly when applying color dye or lightening cream.
Apply isolation cream first on the skin if necessary especially for ears and tail areas.

Avoid contact with eyes and mouth. If it happens, rinse with a large amount of water for 15 minutes.

If any allergic reactions happen during dyeing, discontinue process immediately and consult a veterinarian. Allergy test on the skin is recommended 48 hours prior to application if the pet is being coloured for the first time.