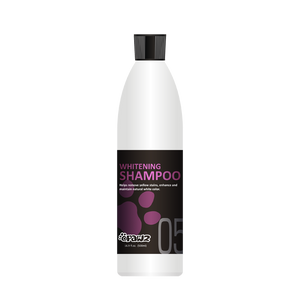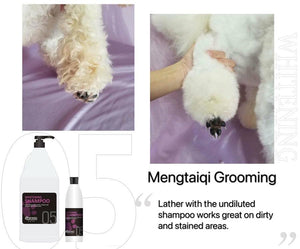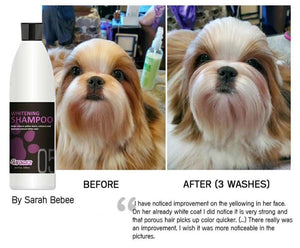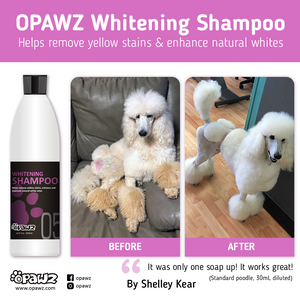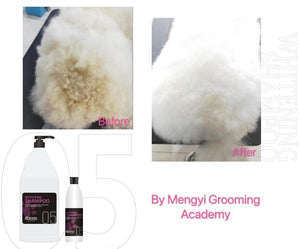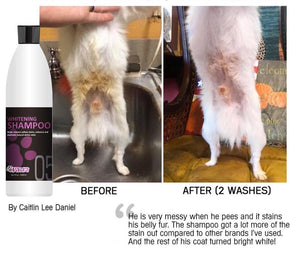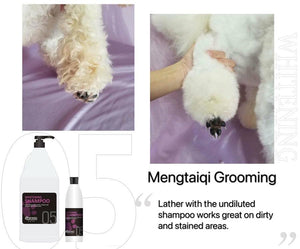 Opawz Whitening Shampoo 500ml
This is the ultimate whitening shampoo. Used correctly this can help lift stains, enhance colour and maintain a beautiful coat.  
Volume: 16.94 oz. (500 ml)

Best suited for white pets. The luscious formula deep cleans the coat and helps to remove yellow stains. Whitening agents help enhance the natural codour of white hair. Coat conditioners leave a lustrous sheen. Ideal for continuous use to maintain white hair.
DIRECTIONS: Thoroughly wet pet with warm water and apply an adequate amount directly to the desired area(s). Work lather deep into coat, allowing it to sit on pet for up to 10 minutes. Avoid letting it get into eyes. Rinse completely. To maintain white hair, dilute at a ratio of 1:5 to use in baths.
Please note: Only apply directly to heavily stained areas. If the hair is only slightly stained, dilute at a ratio of 1:5. If the hair starts to show purple tone when used, switch to using regular shampoo and only reuse when yellowing reappears.