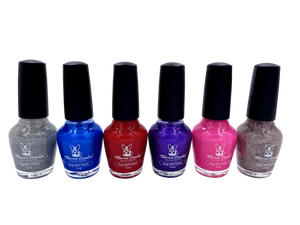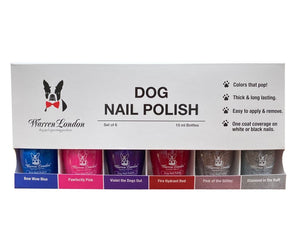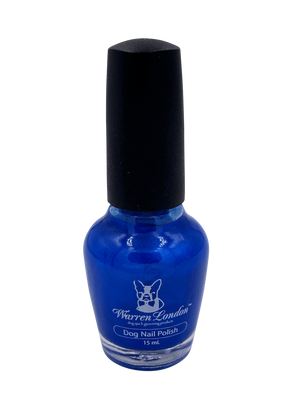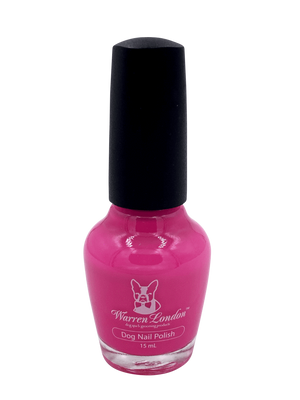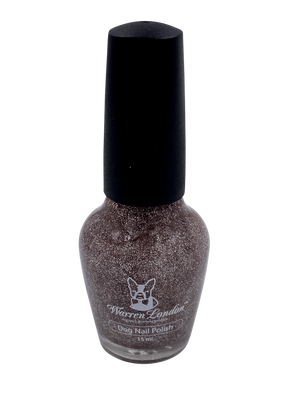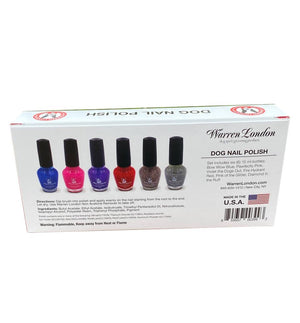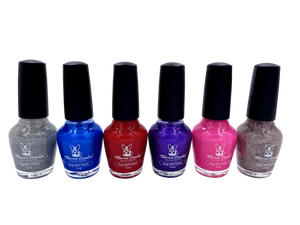 Nail Varnish Colours Manicure / Pawdicure Set
Superior Finish & Long Lasting Coverage - Coats even dark nails with a thick and durable coat.

Bright Colours That Pop With Style - Six Colours Manicure / Pawdicure Set including Pawfectly Pink, Violet The Dogs Out (Purple), Fire Hydrant Red, Bow Wow Blue, Pink Of The Glitter (Sparkle Pink), and Diamond In the Ruff (Sparkle Silver).

Quick Dry & Easy Application - Shake well before using. Unscrew cap, and coat brush tip with polish before applying paint on dog's nail. Easy To Remove with Warren London Dog Nail Polish Remover or any non-acetone polish remover.

Pet Groomer Quality - The perfect finishing step to a High End Pet Grooming Visit. Don't settle for just a trim with the Nail File, Dog Nail Grinder, or Dog Nail Clippers when you can give your furry friend this great style choice.

The Ultimate In Dog Accessories - Colour coordinate with your favorite pets shirt, collar, leash, pet costume, fur coloring or hair dye. Great gift idea for any occasion or just when stocking up on new puppy supplies. Works on large and small breed dogs, puppies, even a little cat or piggy.